My grandmother used to live by a cove on Lake Hudson (in Oklahoma) called Spring Cove. I would go up there for a week or two out of each summer and play Chicken Foot with her and fish with my Papa and we'd go shopping and visit other family and I'd grow as a person for just being in that beautiful place. The time there was as smooth as vanilla and my memories are as sweet as sugar. For those reasons, I've named this modified Cape Cod pancake and renamed it the Spring Cove pancake.
What you'll need
:
1 Tablespoon butter
2 eggs
1/2 cup milk
1/2 cup flour
2 Tablespoons sugar
1/2 teaspoon vanilla
What you'll do
:
Preheat the oven to 350*F. In a cast iron skillet, melt the butter. In a bowl, mix together the eggs, milk, flour, sugar, and vanilla until they aren't lumpy anymore. Pour the batter over the butter and bake the whole thing for 20 minutes. Serve with your favorite pancake toppings.
I eat mine plain because they're sweet enough for me without syrup or jelly, and peanut butter doesn't really fit. Next time I go see my grandparents, I'm going to make this for them. They no longer live by the lake, but they're in the same town I grew up in now, and I'll see them in a week or so.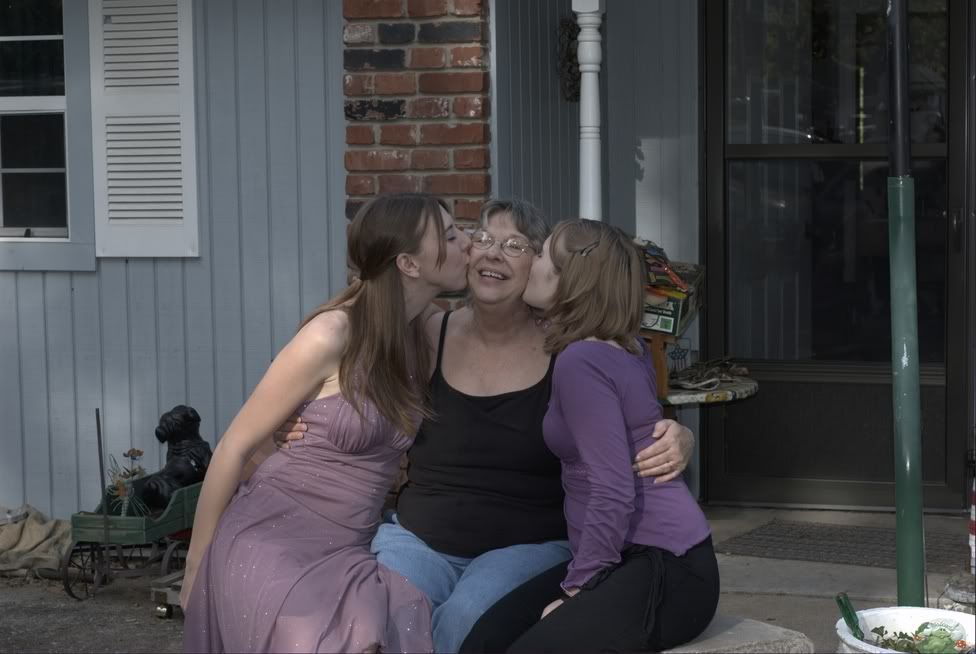 This is me, my little sister, and Gumby in the middle.
In other news:
Personal information taken out due to Blog changes 7/2013
-Anny